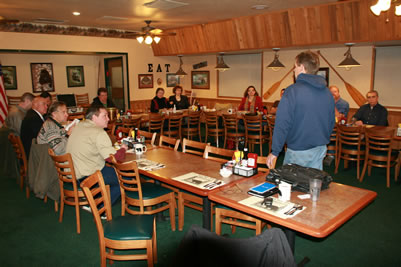 Welcome to the PRO Club website. PRO Club is the Professional Referral Organization of Southern Oregon. The purpose of Pro Club is to promote long-term professional relationships and participate in the networking body of local business people.
PRO Club meets the first three Wednesdays of every month at 7:30 am at Black Bear Diner, 1150 E. Barnett Rd. in Medford.
Each member is guaranteed exclusivity in his or her field. Only one member can represent a particular industry.
PRO Club stands by the professionalism of all members. If you are interested in the products or services of a member, please recognize the high endorsement of all PRO Club members.
If you are interested in joining PRO Club, please contact one of our officers.